York Geography was well represented at the 2019 conference for the Canadian Association of Geographers - Ontario Division (CAGONT). In particular, Rosalyn Kish and Aiesha Aggarwal swept the awards for Best Poster, winning both of the prizes!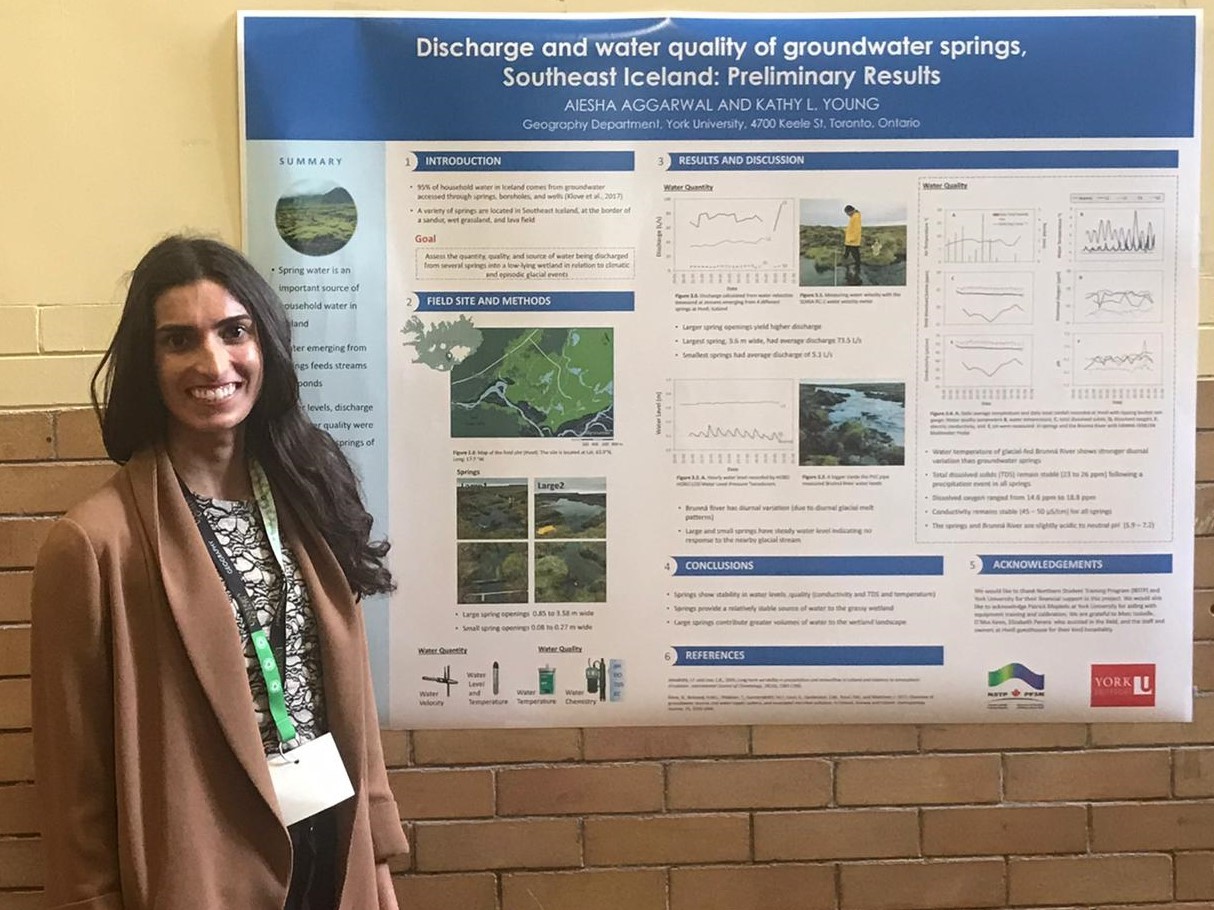 Aiesha is completing her MSc studying surface-groundwater exchange in Iceland with Prof Kathy Young. She presented her preliminary results on "Discharge and Water Quality of Groundwater Springs, Southeast Iceland." We look forward to her thesis and defence in the coming spring.
Rosalyn, a 4th-year Environmental Science student,   presented her work with Prof Rick Bello on "Biomass and Soil Properties of Eastern White Cedar Forest Carbon Dynamics in the Bruce Peninsula." She conducted this research for her undergraduate thesis in physical geography.
Other York delegates to CAGONT 2019 included Barbara Kerr, Prof Tarmo K. Remmel, Kyle Wittmaier, Yolanda Weima, Olalekan Balogun and Bryan Mark.