The York Geography Alumni Network (YGAN) helps Geography Alumni keep in touch with each other and the World of Geography.
2017 Distinguished Alumnus Award Recipient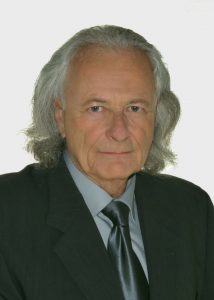 Frank Tough is one of Canada's leading scholars concerning the Aboriginal Peoples of Canada, particularly on economic development related to land resources, and First Nation treaty rights and Métis land entitlements. Frank did his undergraduate studies at the University of Winnipeg, an MA at McGill, and completed his PhD degree at York in 1987. He lectured for two years in geography at Trent University. His Native Studies teaching career began at the University of Saskatchewan, where he was also Chair for five years. At present, he is Professor of Native Studies, University of Alberta, but has also served in several academic leadership roles in the academy. Frank was trained as an historical geographer, but his research makes effective use of history, law and economics, as well as geography. In 1996, he published As Their Natural Resources Fail: Native Peoples and the Economic History of Northern Manitoba 1870 -1930. Meticulously researched in Hudson's Bay Company, government and other archives, it is an important original groundbreaking study of the profound cultural and economic transformation of a people. It is exemplary in its use of maps and diagrams for analytical purposes. The book was awarded the Clio Award, Canadian Historical Association, Prairie Region, and the Margaret McWilliams Medal, Manitoba Historical Society. Frank has published articles/chapters on the transfer of Rupert's Land to Canada, indigenous economic behaviour, the demise of indigenous fisheries, property rights, First Nation-Crown Treaties and Métis entitlements.
With the support of the Métis National Council and other Métis Nation organizations, Frank initiated the Métis Archival Project (MAP), at the University of Alberta. Along with student researchers, he developed an archive of Métis genealogical and land entitlement documents. An integral part of the MAP project is a research laboratory that digitizes historical documents, making archival documents accessible online, and training undergraduate students in archival research. Frank gives considerable time to activities outside the academy, related to his professional lifetime of study in the archives.
Current Executive Team
| | |
| --- | --- |
| President: | Dylann McLean, MA'09 PHD'15 |
| Vice President: | Charlotte McCalum, PHD'00 |
| Treasurer: | Oliver Rendance, MA'00 |
| Secretary: | James O'Mara, MA'76 |
| Past President : | Lisa Oliveira |
| Editor - Contour Lines: | Charlotte McCalum, PHD'00 |
| Members at Large: | Yuestas David, MSC'14 |
| | Karen Stelling |
| Graduate Student Rep: | Januja Jeyarajah, BSC'18 |
| Undergraduate Student Rep: | |
| Faculty Liason: | Steven Tufts, PHD'03 |
| Ex Office members: | John Warkentin, Philip Kelly |
| Office of Alumni Engagement Rep: | Sonia Sheechoria |
All graduates of York Geography are members of the YGAN and are eligible to serve on the Executive Committee. For the latest news from the Network, please refer to our publication Contour Lines and this year's call for nominations.
Getting in Touch

We would like to hear from you, the York Geography Alumni Network's e-mail address is yugan@yorku.ca
Please find us on Facebook and on Linkedin.